If you're tired of seeing rooms looking the same, maybe it's time to give your old furniture a makeover.
Recycling is the word of the new millennium. Renewing and giving a new life to things is essential to safeguard our Planet without necessarily losing out on aesthetics. Here's how you can give a new fresh touch to that furniture that has a few more years. There is no need to spend too much, trust me, the Planet will thank you.
Hacking Ikea furniture
Remember: it is about renovating, not up-side-dowing everything. Some furniture is just ok as it is and they just need to be enhanced without changing its main function: a table will hardly change its function. In these cases, what they need is a new touch.
Have you ever heard of hacking Ikea furniture?
The meaning of"Ikea hacking" is the way customers change and customize Ikea furniture. Obviously, it is possible to do this also with other furnishing brands. We offer you a simple way to enrich tables, cabinets, wardrobe, locker,…
You can stick specific products on the surface. The choice of whatever you put must depend on how you use the piece of furniture. If you use the surface to eat, cook or for everyday activities it is better not to obstruct it with any tridimensional decorations, instead, try lining it with something smooth. This way you won't need to throw away anything but you can still tell your friends you did some shopping, no one will suss even a bit!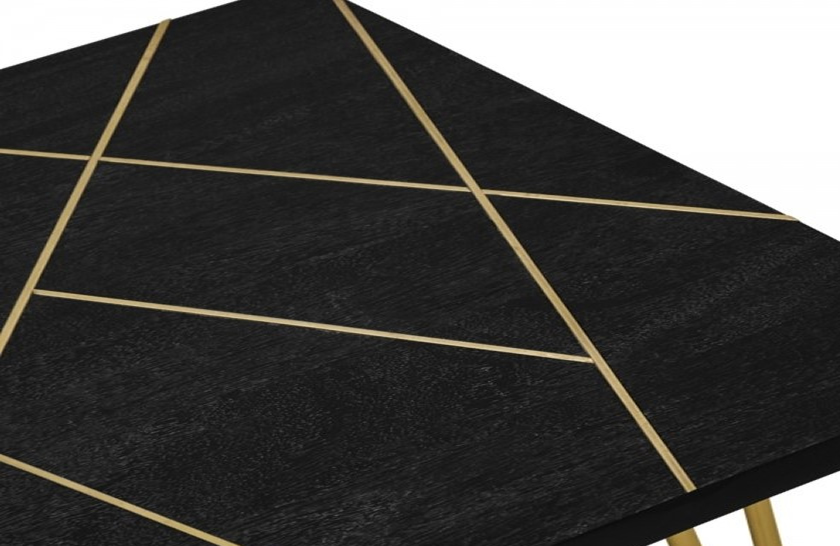 How to customize furniture with Alutape
If the surface you want to change has a more decorative purpose the best solution is to apply decorative tape, inspired by washi tape. I would recommend picking the best quality (and less pollutant) i.e. those in aluminium, like Alutape.
The great thing about decorative aluminium tape is that with its shininess you will attract more light giving small coloured reflections to the room. Moreover, it must be your first choice because aluminium is an eco-friendly material (most of it is recycled or recyclable) that lasts much more than traditional paper tape.
Decorative tape for furniture is the best solution when a touch of renovation and elegance is needed.
Customizing IKEA furnishing with deco tape is very simple and inexpensive to make your home look more sophisticated.
You can apply the aluminium tape to decorate furniture with design, minimalist and geometric patterns. It is also perfect to customize doors, transform a blank wall, and so on: fantasy has no limits. Pinterest can give you a lot of ideas for hacking furniture.
Add a metallic gold stripe for instant glamour
Metal is the type of neutral decorative accent that you can find in many finishes. Whether you gravitate towards gold, silver, copper, chrome, or brass (or more than just one), the effect always adds polish. When it comes to the most used and specified finishes of kitchen, bath, and interior designers it has to be the silvery metallic family of metals which include: nickel, chrome, aluminium, and stainless steel. These silvery metals are durable and sustainable, have high reflective qualities and come in a variety of finishes from a dull brushed finish to highly polished to sparkle in any light. Attention is in the details, look for cabinet door pulls, door hardware, and even exterior door hardware for metal subtleties. You will be surprised how metallic finishes are trending in every part of your house.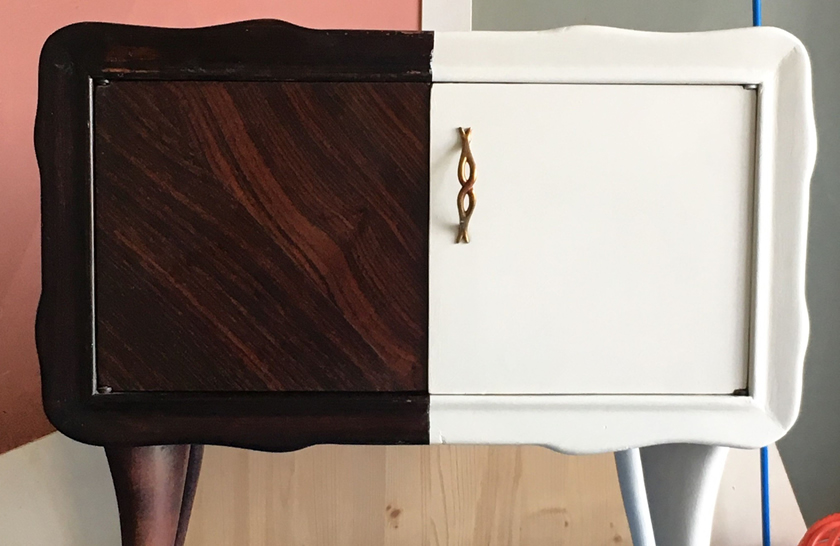 New life, new colour
If you're tired of the same monochromatic room a little bit of colour won't harm anyone. Changing the colour of a piece of furniture may give a new and different perspective of how we see it: from the lights to the dimensions of the room might change. The only difficulty with this technique is knowing which colours to use; here are some tips:
Tip n. 1: if the room is not very spacious try not to make it more minute by adding dark nuances, instead, apply something that could attract light like white, goldish or warm colours.
Tip n. 2: the new room cannot look like a clown's bedroom! Try to keep the same range of colours in your palette: what counts is quality and not quantity.
Here is an example of how a small change of colour can give the impression that it is a new cabinet!
Thinking out-of-the-box
We must put a part of ourselves when doing some renovations, it is not about letting the furniture do all the work. Think differently and creatively! For example, try giving a second chance to something you already considered garbage only by changing its function. When coming across projects that involve this, you may realize that thinking differently is what
counts when renovating in an eco-friendly manner.
Last resort: sell it or donate it
If you really struggle to find a new life for your furniture then you may be thinking about selling. It is normal if refurbishing or giving another purpose isn't just enough. Try adding your furniture to a garage sale or neighbourhood yard sale event. You'll generate some cash while also ensuring the rocking chair or dresser you've outgrown has a new home. Just make sure they're still in usable condition. You can also sell your furniture on websites or social media. If you know someone or any association that may need it you can give someone a really nice gift while you keep reducing waste.